Professional Bios

ENTERTAINMENT
​An actress bio written tight with an energetic tone to convey passion and relate key life events. Excerpt:
About

Linette Beaumont finds vulnerability in tormented characters and comedy in the audacious. Passionate portrayals come from her life experiences and rigorous study, giving audiences memories that last beyond the final credits.

Passionate
In her lead role as disturbed ex-wife Eva in The Prowler, Linette covered deadly pain with a teasing smile to fatally lure her ex-husband back home, played by Dominic Rowan.

Director Tim Kent lauded her as "unsettlingly believable" and writer Matthew Arlidge noted she captured Eva's "complex psychology" and brought "menace to the role."
Read more Linette Beaumont About
REAL ESTATE

​A realtor / real estate agent bio --I wrote two bios for this professional

Arbi Abramian grew up in Burbank California. His parents bought their first home when he was a teenager. As he got older he started to understand the meaning behind owning a home and how his parents felt purchasing their first house.

At that point, Arbi realized that it was something he liked to be a part of. Helping other families feel wonderful and happy the way his parents were. In his early twenties he decided to start an Internet Company with his business partners and was elected as the COO to manage the company's infrastructure and operations. However, Arbi always felt like there was something missing.

Read more Arbi Abramian



Powered by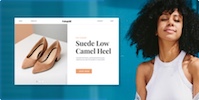 Create your own unique website with customizable templates.